Now that Spring has finally "sprung" and we're starting to see better weather make its way to our shores, the inevitable task of maintaining your garden and landscape is near. For many property owners (whether homes, business premises or public spaces), clearing out and landscaping your outdoors area is an arduous task. It often brings with it stress, effort and some times cost.
Sometimes it only becomes obvious just how much work is really needed when you start to clear back the space from weeds, overgrown grass and plants and move rubbish from the area. It is in these situations that many of our customers new and old start to consider whether it's worth putting up decking or fencing to bring some order and tidiness to their space.
With this in mind, we've put together 5 reasons why you should absolutely consider picking Composite Prime over not just other composite decking providers, but decking products – full stop!
Ethically Sourced
The key ingredient in our wood plastic composite is wood flour. We have worked tirelessly to ensure that our products (and its ingredients) use only FSC 100% certified wood that is taken from sustainable forests. This means that we only source our materials from forests where there is continuing investment to replant and protect where necessary. This ensures that we can provide a sustainable, responsible and ethical product to our stockists and customers. As well as this we use recycled plastic and wood products to ensure that we're doing everything we can to protect our planet.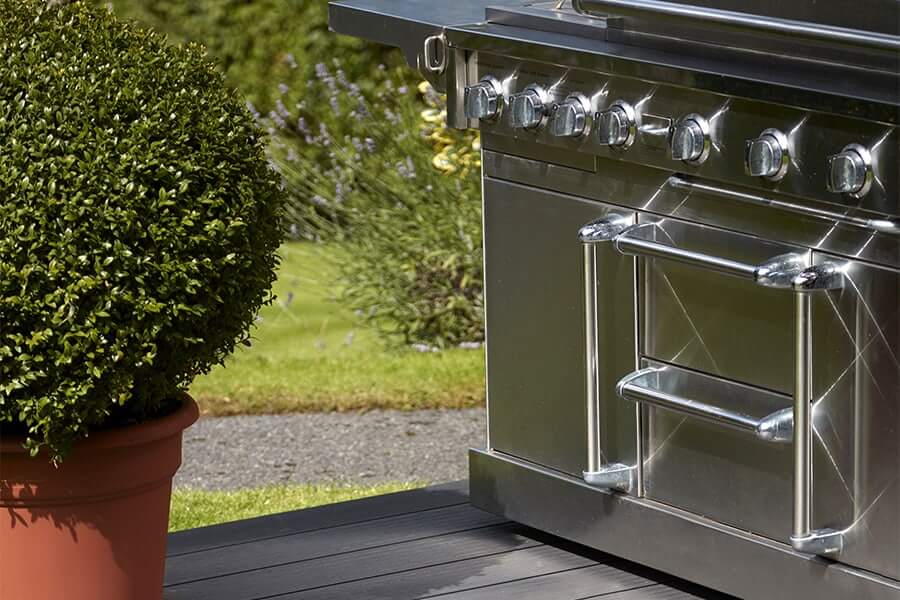 High quality material for high quality looks
Whilst our products use multiple materials as well as wood, this doesn't compromise on the quality or looks of the product. In many ways, because we can create our own wood plastic composite, we can also spend a lot of time and effort perfecting the aesthetics of our decking and fencing products. All of our composite decking and composite fencing products retain a natural wood look. Because we can colour the product we can help you achieve a desired colouring without having to ruin the feel or texture with paint.
Durability
The addition of plastic components to our plastic wood composite not only allows us greater flexibility in design but greater performance for durability. Our composite decking and fence products are strong and resistant to the toughest weather and conditions. They don't require any other protective coating every few years and you never need to worry about rot or colour fading.
Safe for soft feet
Composite Prime decking products also ensure that you can enjoy your outdoors area in complete safety. If you have small children who are likely to be crawling or walking barefoot outdoors during the summer months, Composite Prime is the perfect choice. Our plastic wood composite is slip resistant and hard wearing which means that you don't have to worry about soft feet being harmed by traditional wood splinters or being grazed if they fall.
Unquestionable customer service
Last but not least, Composite Prime firmly believe in the very best care for customer and stockists. We want to ensure that every single customer who makes an investment by buying our product is always left more than just satisfied. All of our composite wood products come with robust warranties and we're always happy to help new or existing customers with recommendations on installation, where to purchase and how to best look after your new decking or fencing.
To find out more about why you should seriously consider Composite Prime this summer take a look at our composite decking & fencing information pages on our website.