Here at Composite Prime, we've had a switch up in recent months.
While we've been keeping busy with the surge of garden improvements during lockdown, we've also been busy creating the best team of people who are committed to helping our customers every need and providing the best products to all of our stockists.
Introducing to you the Composite Prime team…
Dom Harrison – Managing Director
Grew up as a kid through the 1980's and came of age during the 90's.
I started my career working in a Land Rover garage before embarking on a career in the online entertainment industry in its infancy way back in the year 2000.

In 2015 I founded Composite Prime with Charles Taylor. Bringing together my family's history and heritage in the plastics industry with Charles' generations of family history in timber.
2019 saw my son Franco enter the world, who keeps me very busy when I'm not busy working! My interests are music, film, food & drink (and cooking it), cars, bikes, motorsport and technology.
Charles Taylor – Sales Director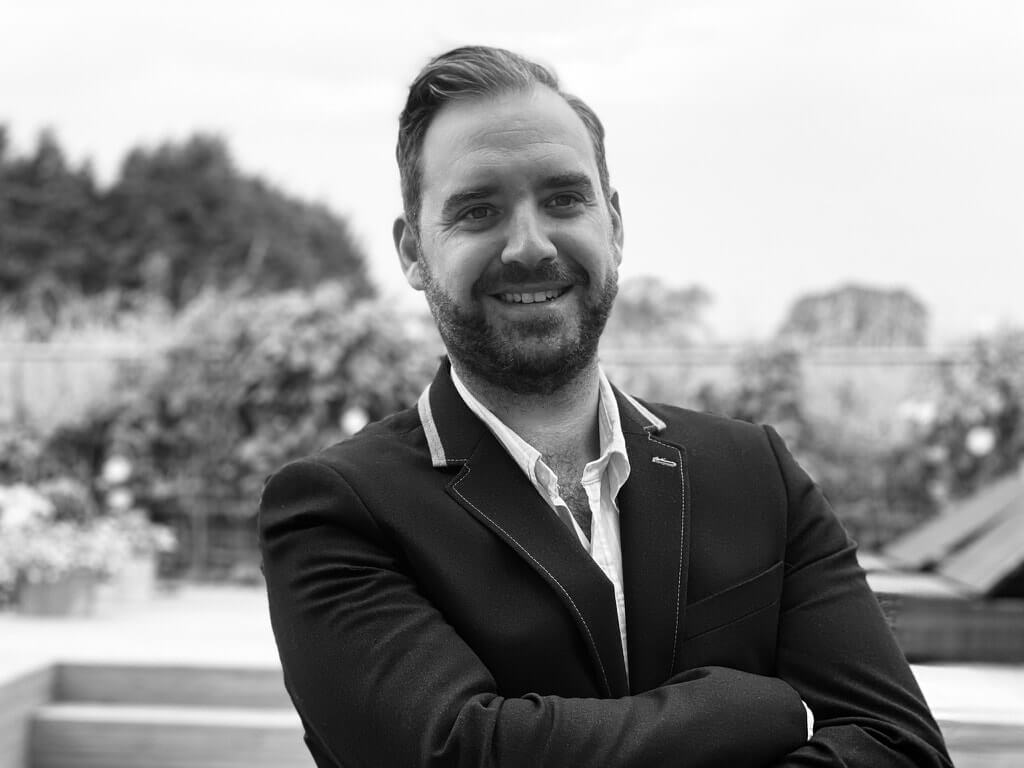 I have been in the timber trade from the age of sixteen working for my family's timber business, managing the company for twenty years until I co-founded Composite Prime with Dom Harrison.
I am married to my wife Joy and have a daughter who is eighteen years old, a chocolate Labrador called Lola and a Ragdoll Cat called Jenson.
My interests are Formula 1, International Rugby Union, flying helicopters, eating out, holidays with my family and walking in the countryside.
Ann Tran – Office Manager
Before joining the Composite Prime team I worked in various different industries from recently the gaming sector to manufacturing, retail, insurance, and IT.
Friends & family mean a lot to me and I love to spend my free time with them whether it is going hiking, eating out or going on holiday for some much needed sun.
I enjoy travelling and love to see the different cultures around the world and I've recently taken up yoga to find my inner zen!
Tom Marshall – National Customer Support Manager
I'm a Yorkshire lad born and bred. I came to Composite Prime two years ago, bringing six years worth of experience with me from both the holiday home sector and the decking industry. I'm a people person and thrive on being out and about seeing our customers.
I'm an avid Leeds United supporter and have suffered a lifetime of ups and downs watching them from a young age but glad to see them back where they finally belong, in the Premier League.
I've been with my partner Megan for five years. She's a cabin crew member for British Airways so whenever I get the chance I love nothing more than taking advantage of the staff discount and jumping on a flight with her to somewhere exotic!
Peter O'Loughlin – National Sales Manager
I joined Composite Prime in December 2019 as the National Sales Manager, bringing with me almost a decades worth of sales and management experience from within the composite industry. At Composite Prime I am responsible for the day to day communication with our distributors, stockists and PRO Installers.
I am based in Coventry in the West Midlands where I was born and raised. I live with my wife Lisa and two children who are twelve and five. I love spending time with them as they mean everything to me and they are my main motivation for all that I do.
Some of my interests include watching football, cooking, reading and when I'm not busy with all things composite you will find me playing golf, fishing or watching my son play football.
Patti Tuxworth – Graphic Design Manager
I developed an early interest in graphic design through my love of music and record collecting. So I studied design at university and have worked in graphics ever since. I've been lucky to work across a variety of business sectors, both in the US and across the UK.
As a stereotypical Californian I grew up hiking, roller skating and skiing – all of which I still enjoy doing. I also competed in amateur gymnastics, which led me to yoga and then later to complete yoga teacher training.
I'm currently trying to teach myself French as I love to spend time dans le sud-ouest, but I'm not very good at languages. My husband has been trying to teach me to speak with a Yorkshire accent for nearly twenty years and I still haven't mastered it!
Sadie Bellerby – Sales and Purchasing Ledger Assistant
I have over four years of purchasing experience and have ten years customer service experience so you're in good hands with me!
I have two beautiful and naughty Jack Russell pups who definitely keep me on my toes and also keep me company on long walks in the beautiful Yorkshire Countryside.
As well as walking, I enjoy running and going to the gym and I am also a member of an amateur dramatics group which fills up a lot of my spare time with rehearsals and performances.
I'm so excited to join the team here at Composite Prime and finally be working in my home town Ilkley.
Neil Dean – Accountant
I have worked in various roles in the accountancy industry for over twenty years, mainly working for accountancy practices before joining Composite Prime.
I am married to Julie, a midwife at BRI and have two children, Amy and Thomas.
I am a massive music and sport fan, a big follower of Liverpool FC and spend most of my weekends on the sidelines coaching my son's football team.
Nick Cheneler – Customer Service
I am originally from the West Midlands but have now relocated and settled in Leeds. I have an extensive background in Administration and Customer Service with experience in business, education and the public sector.
When not working at Composite Prime, I run my own events business – which certainly keeps me busy! I love to cook, bake and spend time socialising with family and friends.
I am excited to join the team at Composite Prime and really look forward to growing with them professionally as they expand and release new products.
And finally… me!
Nina Farooqi – Digital Content Coordinator
I come from a social media and content creation background, working across various sectors. I live on the internet, keeping up with the latest trends and memes.
When I'm not working or hanging out with my cats Crumbles and Licorice, you'll find me photographing women's football, which has taken me all over Europe; to Champions League finals and the World Cup.
I also love going to gigs and festivals when I can, knitting and gaming.
So that's us, the faces behind Composite Prime!
Get in touch with us by calling the office on 01134262770, emailing hello@composite-prime.com or message me (Nick!) through any of the Composite Prime social media accounts, which I will link below, for any enquiries.