An Ocean of Recycled Bottle Tops
Throughout summer 2021, Composite Prime's Message in a Bottle Top competition brought hundreds of students throughout the UK together to help deliver a message of respect for the environment through art.
Working alongside The National Schools Partnership (NSP), we created and distributed resources for schools across the UK to inspire key stage one and two pupils to learn about and spread awareness of the impact of plastic waste on the environment.
The Message in a Bottle Top programme included educational materials across the KS1-2/First-second level maths, science, art & design and citizenship curriculums, supporting step 4 of the Ecoschools' seven-step programme.
The eponymous competition spurred students to create over 100 sculptures. Taking inspiration from both aquatic and land-dwelling creatures they would like to protect from plastic pollution, students crafted their pieces using repurposed plastic. The materials used included plastic bags, netting, bottles and, of course, bottle tops.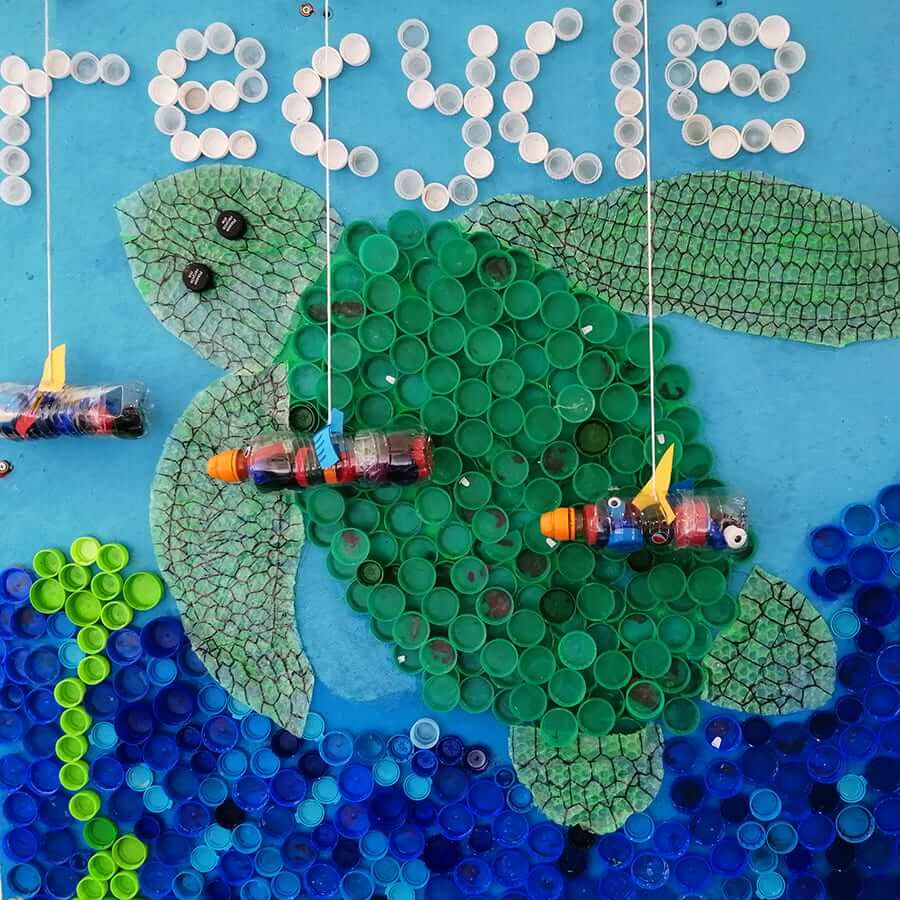 The competition attracted more than 100 entries, created by students aged 5 through 11. By the time the August 31 deadline rolled around, the young artists had put more than 90,000 bottle tops to better use in their art. Vibrant fish, great white sharks, jellyfish, octopuses, seahorses and even mermaids made appearances among the art, presenting the judges with a unique challenge: to pick the winner among a sea of unique creations.
Each piece was also accompanied by a poem or statement, written by the young artists, explaining how as a nation, we can combat plastic pollution and preserve the ocean's vibrant and fragile ecosystems for future generations.
The Composite Prime team then selected ten finalists to be judged independently. The shortlisted entries were displayed in an online exhibition, with Facebook engagement, including likes and comments on the sculptures considered as part of the judging process.
"We are absolutely thrilled to be selected as finalists in the competition. When I announced to the staff and children that we were entering this competition, it was met with great enthusiasm and excitement.
"We have recently received our 'Plastic Free School' award so Composite Prime's Message in a Bottle Top Competition tied in perfectly with our ambition to reduce, reuse and recycle our plastic waste. The artwork not only allowed us to be creative, but it also provided us the opportunity to research and educate ourselves about the true impacts of plastic on our precious planet.
We are disgusted by what plastic is doing to our only home, but we are proud to play our part in helping to reduce this, as well as using our artwork as encouragement for others to stop and think about their own actions and what they can do to preserve our Earth for future generations".
The winning school team, Christ the King Primary School, was awarded a playground makeover worth £5,000 and two runners up, Fir Tree Primary School and Thurcroft Infant School, both won tablets worth £100.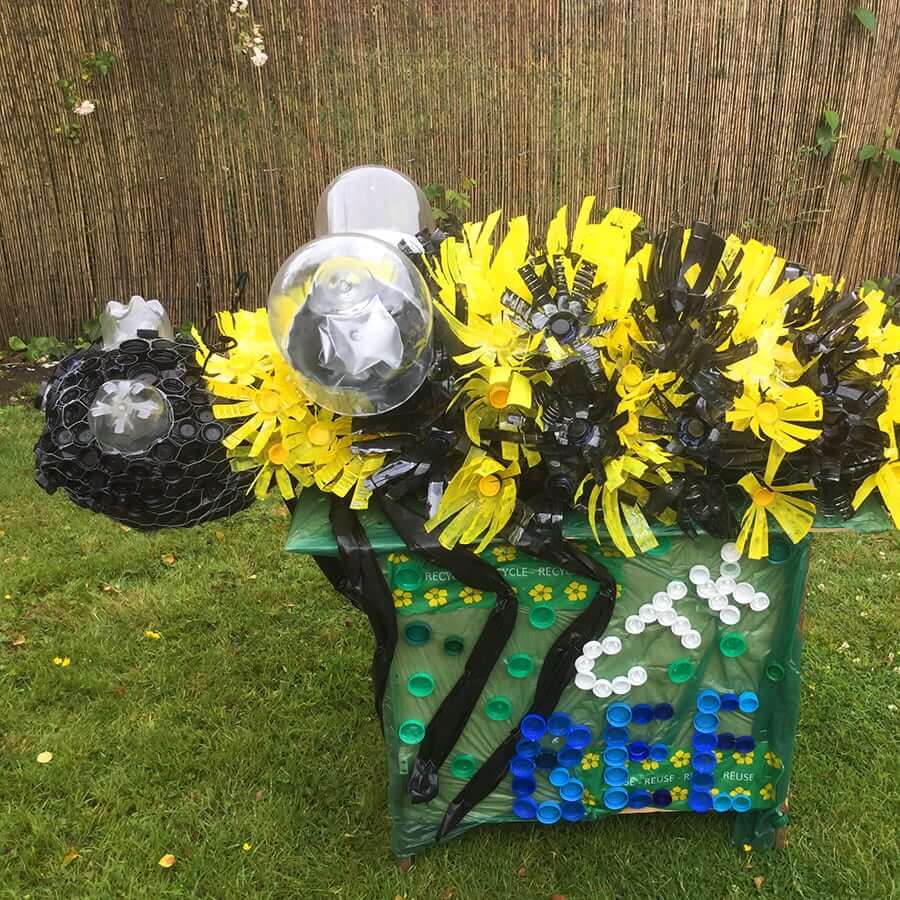 Composite Prime creates sustainable, eco-friendly decking and cladding products, using recycled plastic and FSC® certified oak wood flour. In the last six years of operation, the business has repurposed hundreds of tonnes of plastic, with each square metre of composite decking containing the equivalent of more than 3,000 plastic bottle caps or 280 plastic bottles.
"We're absolutely delighted with the reception of our 'Message in a Bottle Top' campaign and the standard of entries into our art competition has been outstanding. It's incredibly rewarding to know that thousands of pupils across the country have engaged with the educational resources we've created to raise awareness about such a serious and consequential issue
We've absolutely loved viewing the stunning art murals that the children have spent time creating and we're really excited to award the winning school with their well deserved playground makeover later in the year."
– Composite Prime Director, Charles Taylor.