Get some outdoor inspiration from around the globe
With summer peeking around the corner, the beneficial properties of updating your outside space is becoming more and more appealing. There are so many ways to discover and be inspired by outside floor-decking spaces from all over the globe with a variety of different colours and styles to fit your needs.
Maldives tranquility
Who doesn't love the atmosphere of a blissful holiday evening? Why not upgrade your outside area with warm shades of our sustainable HD Deck Dual in neutral colours. Add plenty of outside loungers and plush cushions to really encompass that sense of relaxation just like The Maldives resorts. The idea of creating your own secret escape in your garden is one to run with, try decorating with candles or gentle wind chimes to really boost tranquility on your doorstep.
Countryside living
Rural gardens with trees, shrubs and greenery can be a challenge to upkeep, but why not try to make the most of the beauty of an overgrown countryside landscape, and create a neat decking space amongst the trees. Our HD Deck Dual is anti-slip resistant, meaning that even the morning dew will have minimal effect on your decking. Plant a range of flowers to create an idyllic English garden and you will reap the rewards all throughout the summer months, especially as the overgrown look will fend for itself.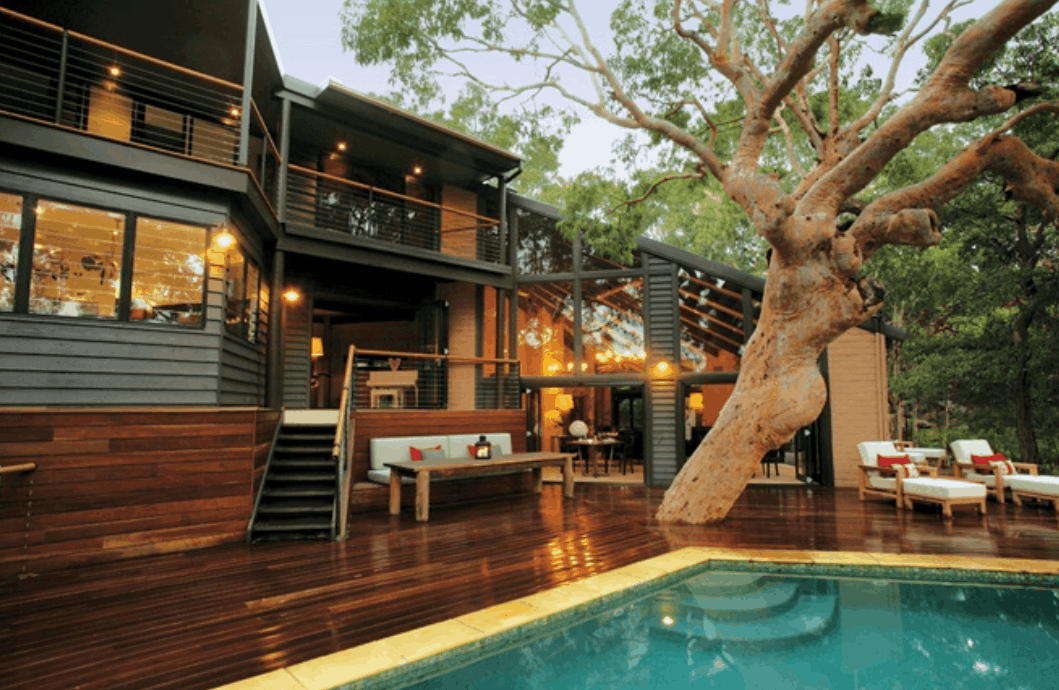 South African lodge
Get inspired by the subtropics of South Africa. Earthy tones and peaceful landscapes create a luxurious feel to a simply furnished outdoor space. Our HD Deck Dual provides an easy and low maintenance platform for warm evenings.
Sydney scenes
Take inspiration from the stylish and minimal scenes of Sydney. If you choose to go for a specific colour palette, such as white, don't forget to throw in some green leafy plants to add the finishing touches. Our HD Deck Dual has a variety of colours and tones which can complement your furniture perfectly whether you want to go for a cool or warm colour combination.
We can't get enough of woven hammocks, hanging chairs and plush pouffes to be paired perfectly with our HD Deck Dual quality decking. Why not invest in some plush plouffes, hanging chairs or woven hammocks to ensure you and family will maximise your outdoor space potential.