Get your garden summer-ready with these prime tips
We might be in the middle of a cold snap, but that's no excuse not to start thinking about sunnier days, especially when it comes to your garden. Most leave it too late to make changes. By the time the last jigsaw piece falls into place, summer has come and gone; the leaves are already turning red.
That's why we've compiled this list of prime tips to make sure you get the most out of your garden. Today is the last time you look out of the kitchen window and see anything less than paradise.
10. Cladding will transform your garden
If you have traditional timber fencing, now is the time to root around the garage for your cleaning products and wood stain (and even then you might never be able to get the blemishes out of that garden wall).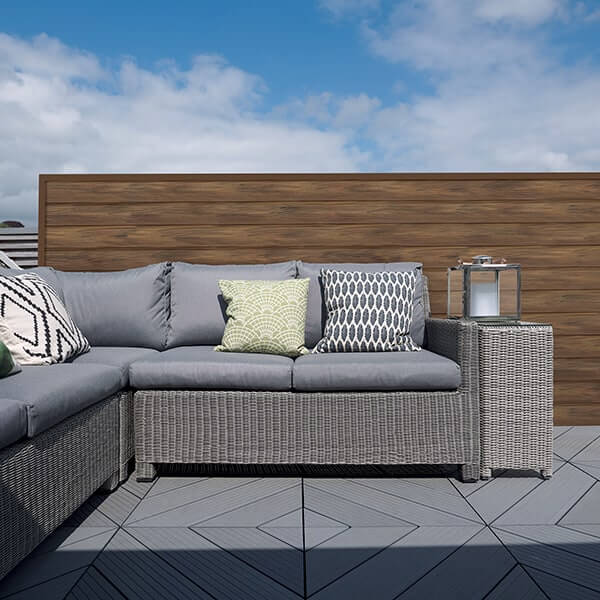 Thankfully, that's now something you can avoid, permanently. Garden cladding is one of the hottest new trends this year, and its winning combination of easy installation and high quality finish will transform your outdoor space forever.
So, rather than having a blank wall stare back at you, why not see if cladding is right for you?
9. Outdoor lanterns will brighten things up
Gardens shouldn't just be for the daytime, but how to utilise your green spaces after dark is an age-old problem. Thankfully, outdoor lanterns could be the solution we've all been looking for.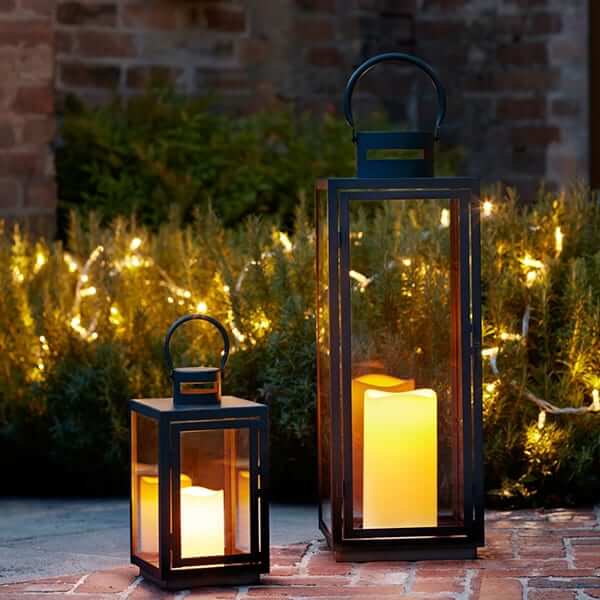 These fixtures aren't just functional, though they also serve as a durable light source (unlike, for example, fairy lights). There's a wide variety of designs to suit any garden, ranging from retro chic to a more contemporary, minimalist look. Lanterns can give your garden that extra shine, so you can appreciate those longer summer nights.
8. Decking gives you the space you need
Uneven, muddy surfaces are the bane of garden parties everywhere. Plus, gardens can sometimes feel like vast spaces in dire need of some variety. Decking can solve both of those problems, providing ample space for socialising and giving you the height and texture to create your own little Eden.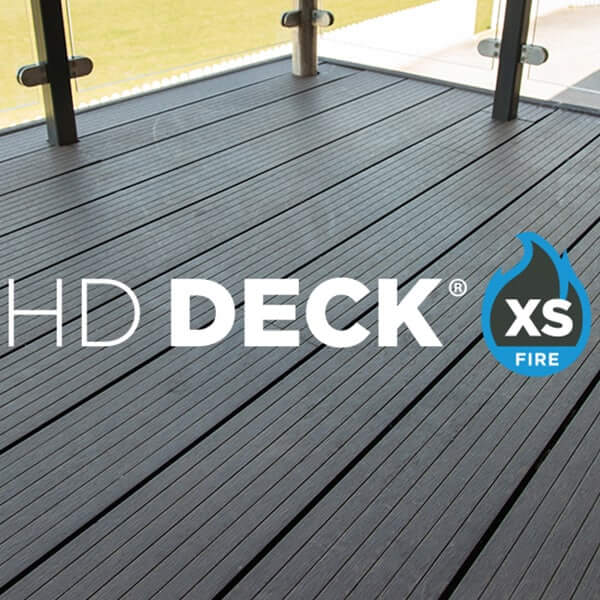 You might be tempted to opt for timber decking, but composite is superior on every count: it comes with a natural finish, it's more environmentally friendly, and it costs far less to maintain. If you're optimistically planning a barbecue, why not try our HD Deck XS Fire?
7. Raised flower beds are the best of both worlds
You don't need to dedicate acres to flower beds to get the natural look you deserve. Opt for raised flower beds instead, and you can get all of the benefits of green fingers without losing valuable space to rows of soil.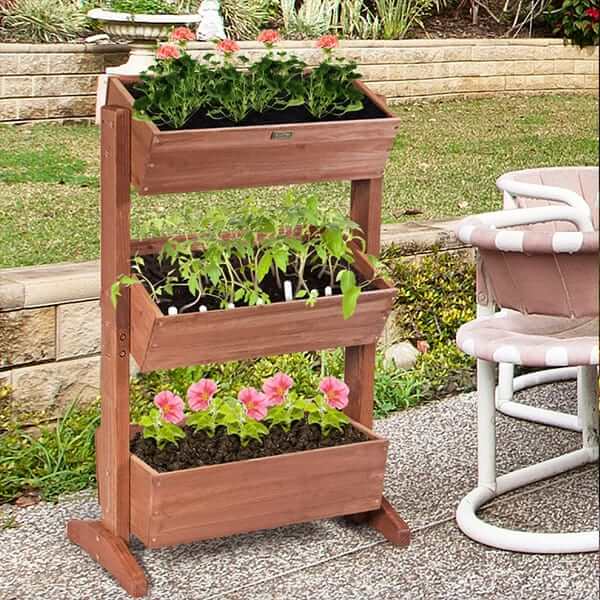 These innovative solutions fit perfectly with decking, bringing a splash of colour to complement rich walnut and lava shades, and many even come with a lower shelf to help organise your tools – maybe you could get rid of your old garden shed for a more free-form horticultural feel. Start planting now and prepare for that summer bloom.
6. Potted fruit trees pack a lot of aesthetic punch
Like learning the piano, it's never too late to start growing trees. That said, many budding gardeners are understandably fearful of the commitment, and how larger trees can begin to block out sunlight and dominate your garden. The solution? Potted fruit trees.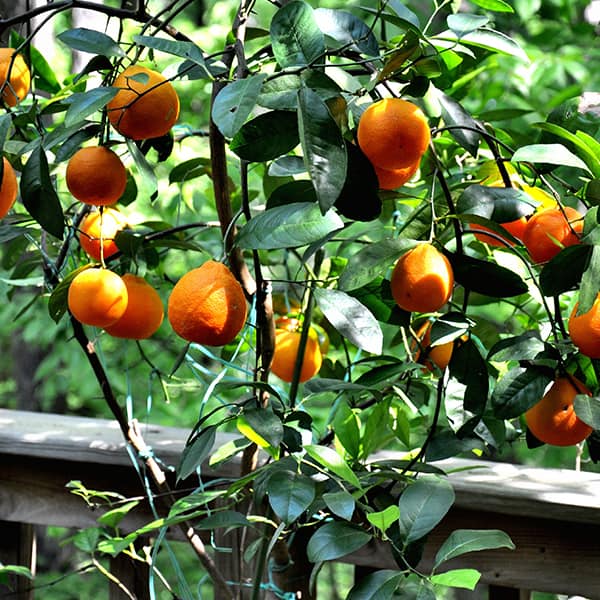 Dwarf apple trees can be bought quite cheaply, and there's nothing more satisfying than to literally see your labours bearing fruit. Even better, they taste extra sweet in the summer.
5. Outdoor mirrors will change your perspective
It's an interior design life hack you might have heard before: adding more mirrors bounces light around and makes your rooms feel so much bigger and brighter. We're willing to bet, though, that you've never considered them for your garden.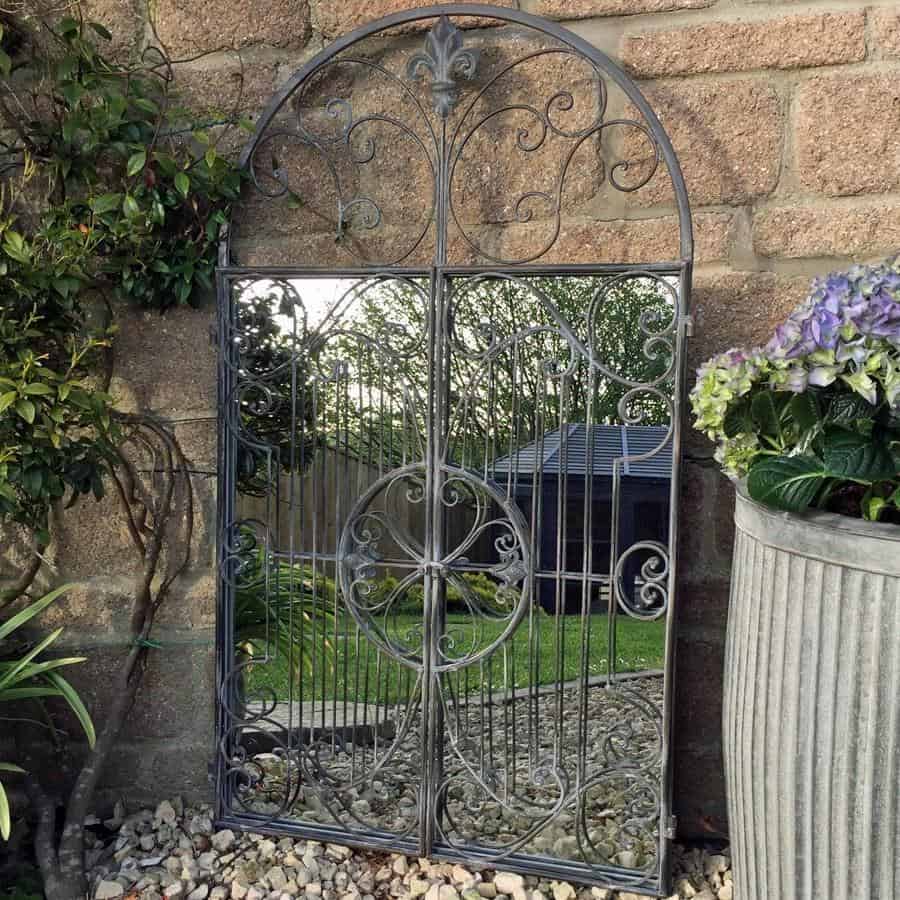 Operating on much the same principle, the benefit of having mirrors outdoors is that you're able to plump for statement pieces, the likes of which might be too extravagant to keep indoors. Experiment to see what best suits your garden!
4. Ladders give your garden height – and tidy it up
We're not sure who needs to hear this, but it's time to get a new set of ladders. Gone are the days of teetering on the Leaning Tower of Pisa just to get that football off the roof – it's time to upcycle.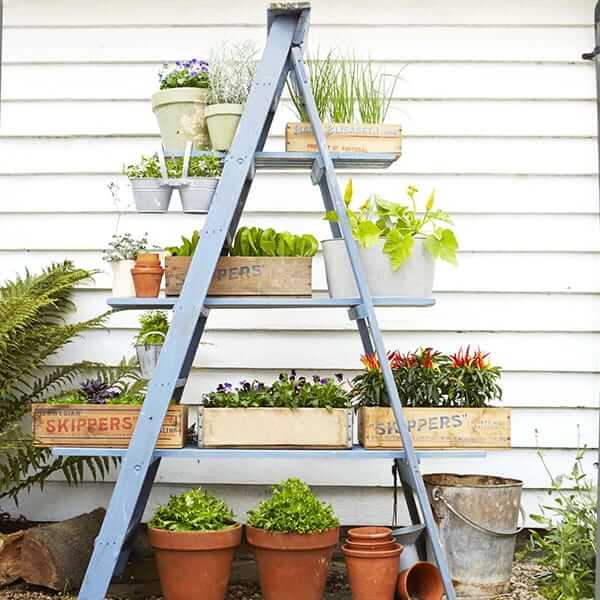 That's because you don't need to send your old ladders to landfill; upcycling them into a ladder garden makes for beautiful decoration, a great way to save space, and it's environmentally friendly. It's a win-win-win.
3. Fairy gardens will get the kids involved
If you're anything like us, you'll want to get your kids green-fingered as soon as possible. Fairy gardens are the perfect way to do just that, and they'll add a homely vibe to your outdoor spaces.
You can get your little ones to pick out the decorations (such as pretty pebbles from a beach trip) and then sprinkle over the fairy dust. The fairy dust is just glitter, but you don't have to tell them that!
2. Earthenware pots bring a new level of sophistication
There's nothing worse in summer than hot plastic, particularly orange planter pots that don't seem to go with anything. So, this summer, why not upgrade to earthenware pots?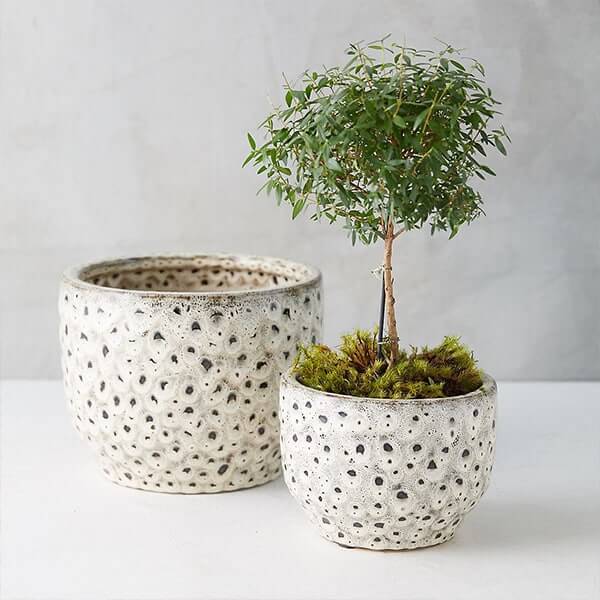 They're classy, different, and make for great hanging baskets. There are hundreds of varieties, so which you buy will depend on your tastes and existing furniture. Whichever you choose, you won't regret that natural feel.
1. Balustrades make more of a difference than you know
Your garden might be the largest space in your property, and yet it's often the hardest to appreciate. That's because how you apportion and divide that space is critical, and balustrades can help.
Even if you have decking – a great first step – enclosing part of your garden with balustrades will make it all the more snug and add an air of continental luxury. Just imagine leaning against it with a glass of wine in hand and watching the summer sunset.
Maybe you've never explored the idea of installing balustrades, but now is the time to do so if you want to enjoy them in summer. Take a look at our range here.