How easy is composite decking to fit?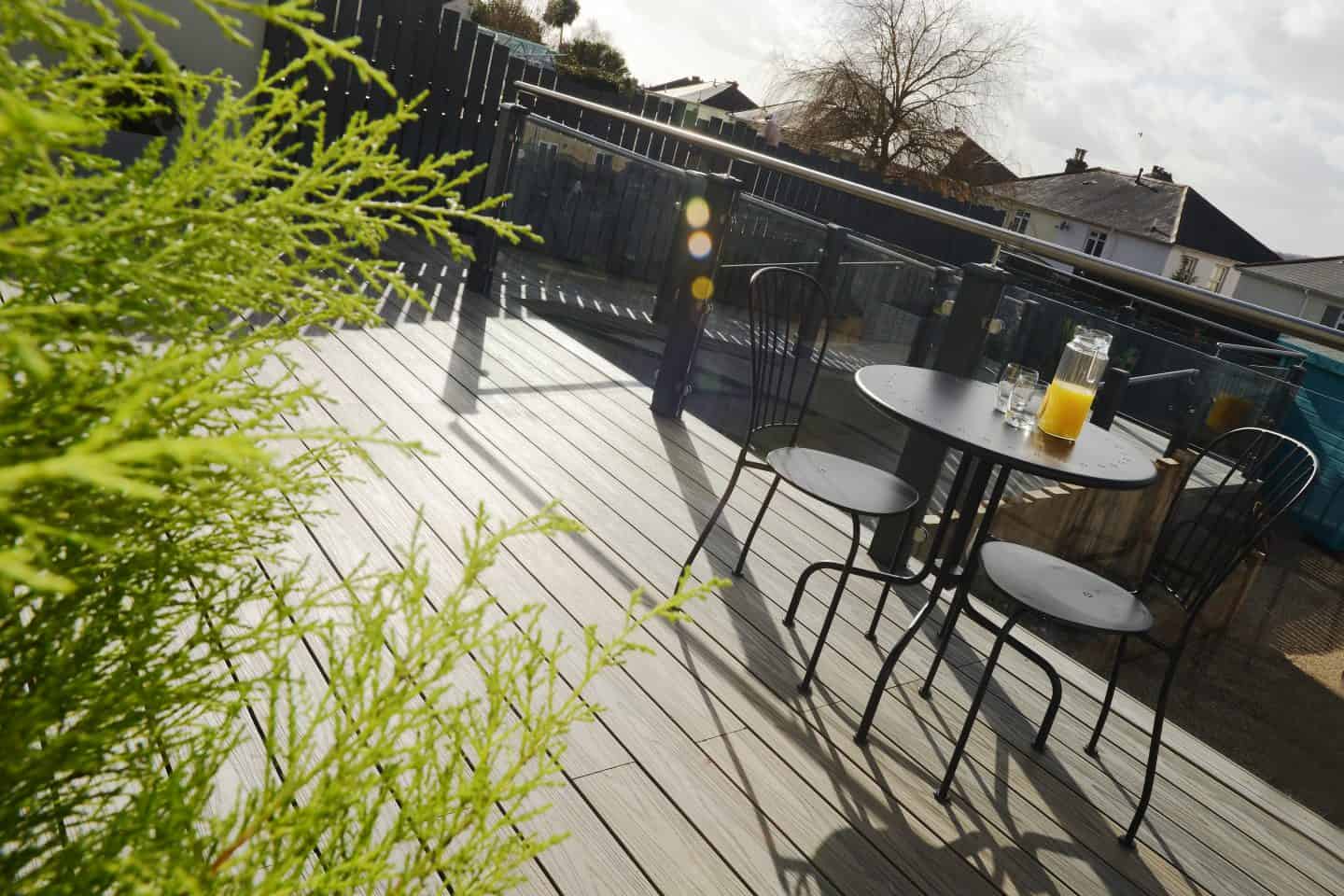 One of the key benefits of composite decking is its simplicity to fit for installers and landscapers. Most decking products can often be a laborious and tricky task to take on, with wood sometimes being troublesome to cut, fit and maintain. Ensuring that your decking is properly installed is absolutely key to achieving a sleek and professional look that gives your outdoor space a high-quality finishing touch.
Failing to install decking correctly can often lead to the decking looking unkept, as well as potentially increasing the probability that it's more likely to be damaged. It is for this reason that when we started producing Composite Prime decking, we made sure that our product could be easily installed without too much fuss or time.
Simple foundations
We reckon using treated 4 x 3 timber joists laid at a very slight gradient so that any liquid runs off the decking rather than remaining on it. A simple timber joist frame acts as a good foundation to keep all your boards at the same level and protected from the immediate ground. You don't need to worry about laying foundations or fixing the decking into stone or concrete – our decking boards can be screwed easily into place onto the joists.
No damage to the decking
We use clips that fit in between the composite decking boards to secure them together. This means that at no point do you need to worry about damaging the board by screwing directly into the material. By screwing into the clip instead, you can protect the strength of the boards without damaging the exterior finish of the product (which also helps protect against any moisture damage into the composite plastic wood).
Easy clip and click system
Our composite decking boards use clips to click together (fixed then by screwing down the product at the clip) so that you don't damage the product or worry about having to use an adhesive. The clip system allows for easy installation and means that if you do make a mistake, it isn't irreversible and the spacing between the boards can be adjusted quickly for the right effect.
Robust and durable material
The recycled plastic in our decking boards means that our product is incredibly strong and as such, can be cut down or shaped to size easily. Unlike other timber products, you don't need to worry as much about splintering or cracks forming provided the cut has been made correctly. Our product isn't flimsy and means that it's unlikely to be damaged during installation.
Effortless final finish
One of the key benefits of our composite decking products is that they are finished to a high standard. We colour the decking boards and give them a natural grain look in advance so that when it comes to installation they don't need to be sanded down, they don't need to be painted, they don't need to be treated; they can simply slot into position and be enjoyed straight away.