Introduction to decking lighting – five ideas for original lighting arrangements
As the nights draw in, you may be thinking of ways to extend your time outside to get the most out of your garden and deck. One of these ways is to install lighting to put on during the evening, but the key is to strike the balance between comfort with warm light, recessed fixtures and natural textures; versus functionality providing enough light by which to move, gather or enjoy an evening meal.

When it comes to outdoor lighting, you're almost spoiled for choice – these days you definitely don't need to limit your choices to a set of string lights. Still, if you're lacking inspiration, here are five ideas for original lighting arrangements that will make your outdoor space come to life.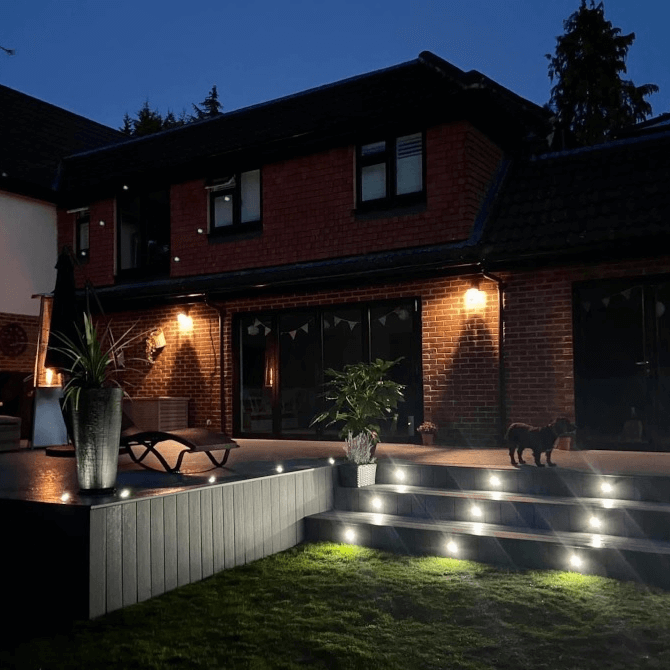 Recessed lighting – probably the easiest to incorporate into a composite deck, recessed lighting provides a diffused glow, perfect for creating a low-key, relaxed atmosphere. Just like with regular timber decking, you can easily install recessed lighting in composite decking too. The same tools and process can be used, but if you're not sure about installation, your decking stockist will be able to help. Perhaps they can even supply your light fixtures. It's unobtrusive, means that cables and wires are largely kept out of the way, and allows you to get from A to B with zero accidents – what more could you want? Install along edges or steps for a cosy, low-effort aesthetic.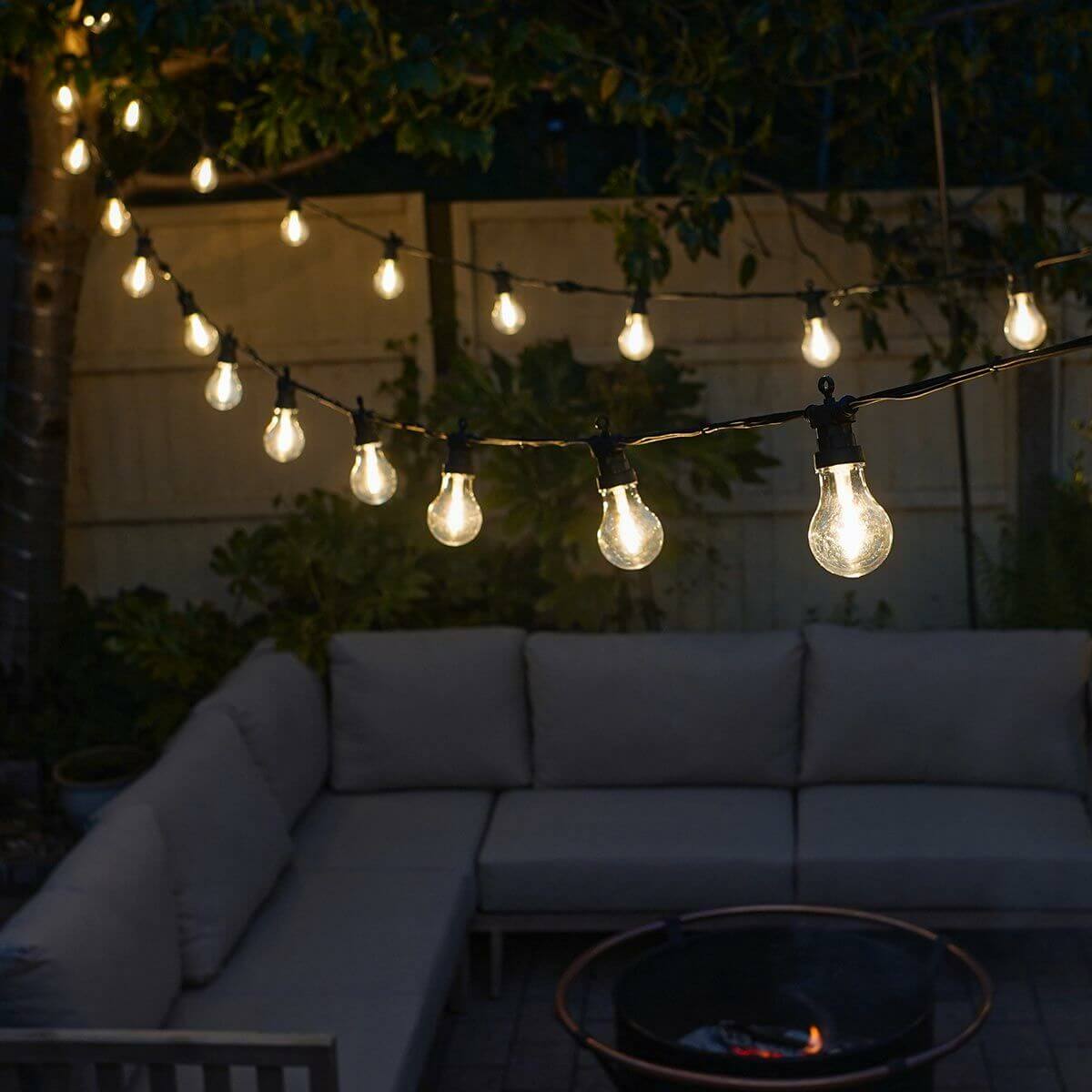 Festoon lights – a classic in the genre, festoon lights can be hung alongside a garden or house wall or along a fence. Their brightness means that, rather than hiding the lightsource, you can turn it into a feature, giving your garden that easy, rooftop bar feel. Combining these with other dotted light features can give your garden a lively and modern vibe, and provide enough illumination to allow you to spend long evenings outside with friends & family.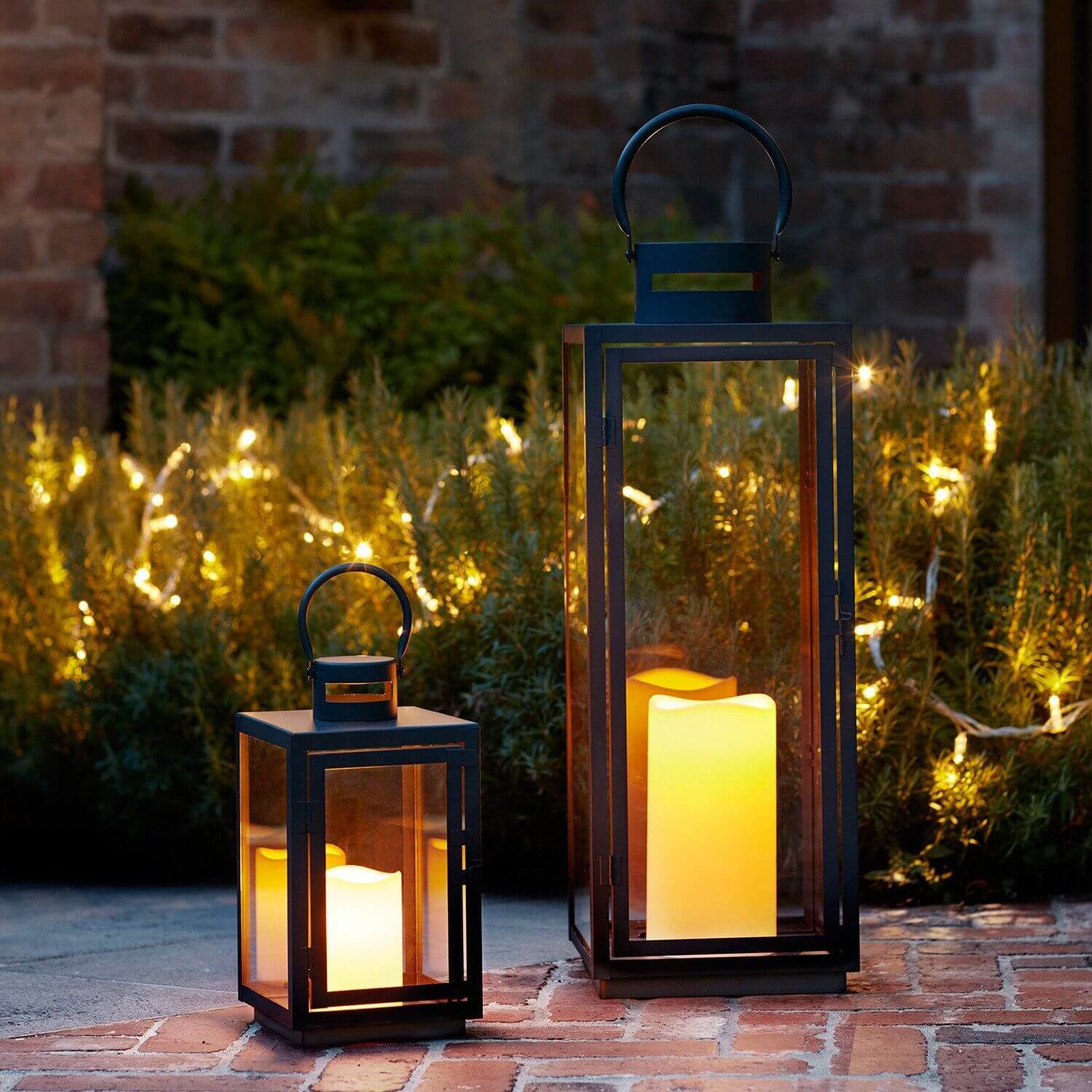 Lanterns – You can go as traditional or as modern as you want with these light fixtures, by opting for a classic candle-lit lantern or an LED option. They offer a lot of flexibility in other ways too, as they are the most portable option. You can dot these around the scene to create different arrangements – how about placing four lanterns at the corners of the deck? Or lining the edges with them? You can place these on alternative steps, or put one centre stage on a table – the only limit is your imagination.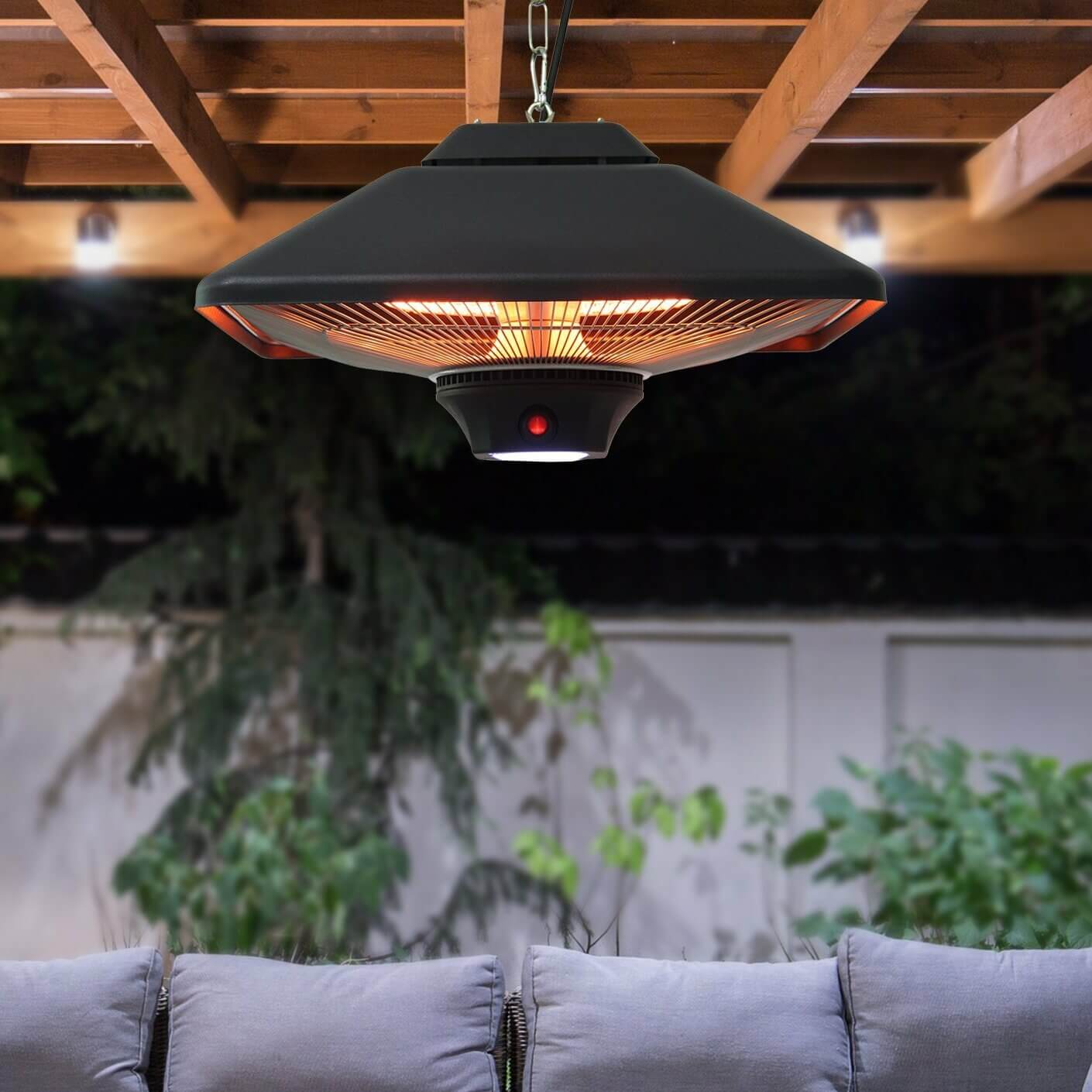 A hanging heater light – if you're after practicality as well as design, perhaps an outdoor heater with an LED light is the way to go. Available in a range of styles from the more low-key to large and interesting centrepieces, heater lights can turn your deck into a welcoming oasis during long evenings, allowing everyone to stay warm and cosy.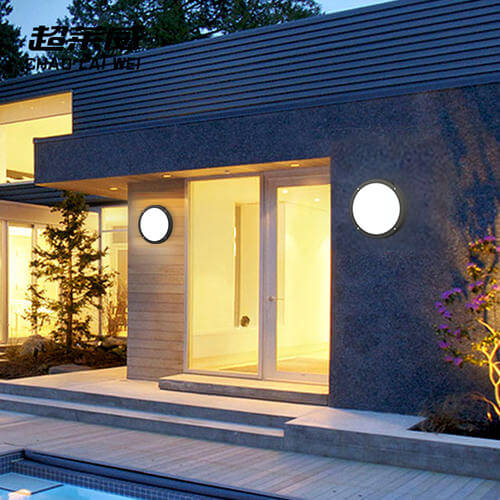 Wall-mounted fixtures – if your deck extends from your home, then wall-mounted lights can be a simple, practical option. The benefits of this arrangement include easier installation and, usually, a more sleek look. But you could easily go in the other direction and make these lights a standout feature, by choosing a bold, striking design to frame the patio door. With this type of lighting arrangement, you may want to go for extra bright bulbs, or complement the wall-mounted lights with a few other fixtures dotted around the space, to avoid making the layout one-sided.
Whichever option you choose – and there are plenty of others beyond the ones outlined here – coordinating your lighting design with the style of your composite deck can help turn your garden into a little haven to escape to and the spot for a big night in.