Wood decking vs. plastic wood decking – what's the difference?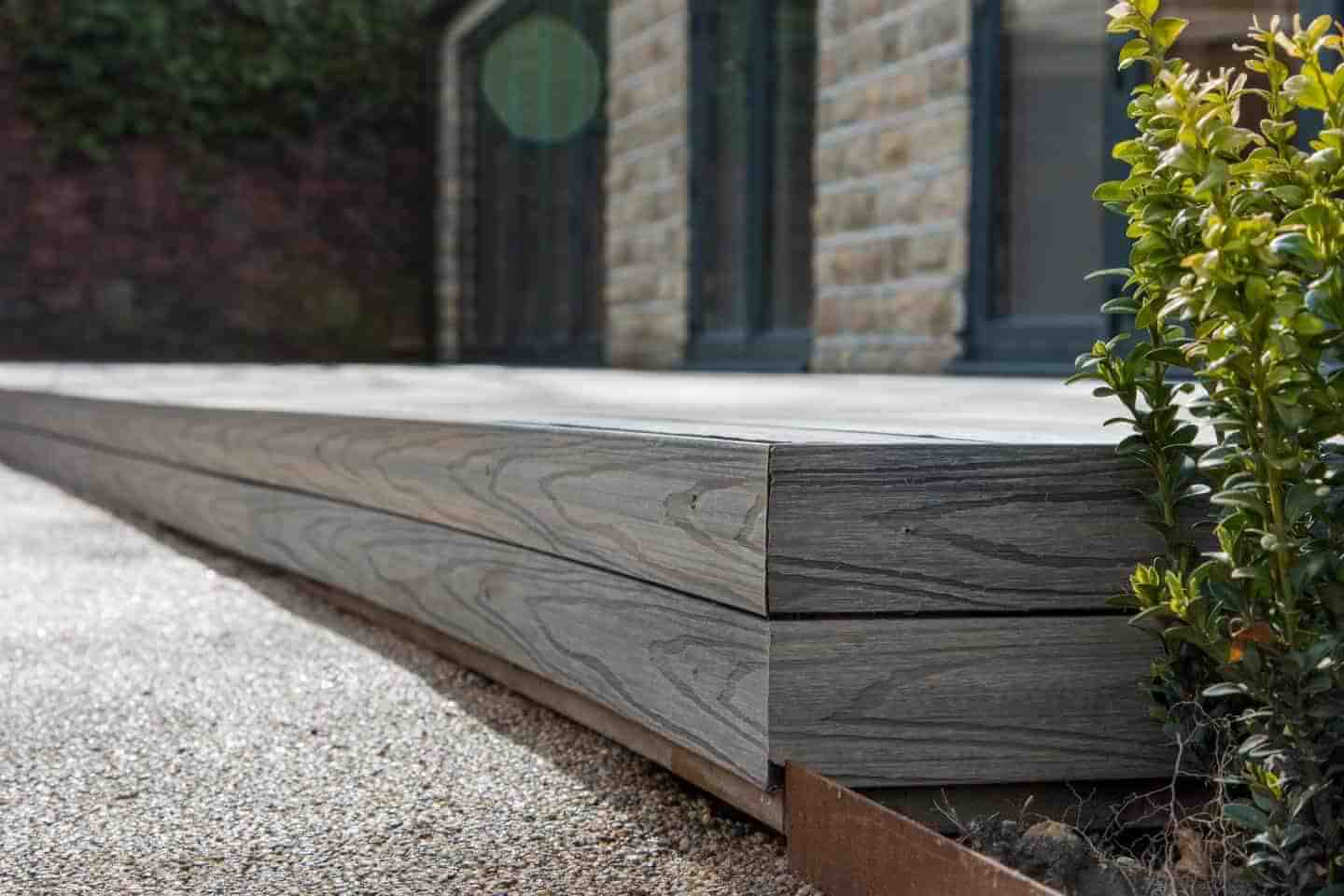 We regularly get asked by customers and stockists alike – 'What's the difference between wood and plastic decking?'. Neither are particularly cheap to install and on the surface, most look very similar from a distance.
However, there are a number of key differences between the two that in many instances could affect your decision to purchase. To help make the right decision we've put together some of the biggest differences below.
Enhanced lifetime
There can be no doubt that wood is going to have a significant lifetime but compared to composite wood plastic it's nowhere near as strong. Composite wood plastic combines the durability and strength of recycled plastic with natural wood flour. This creates a tough and resistant material that looks and feels like wood but isn't as susceptible to issues such as wood rot, dampness, splintering or just scrapes and dents. This means that with composite plastic decking you can get away with being a little rougher on its surfaces than you could with traditional hardwood.
Low maintenance
The durable properties of composite wood plastic also mean that composite decking requires less maintenance than wood. Not only is it less susceptible to rot (composite wood plastic is naturally resistant to fungus) or damage that would require further repairs or work, but it also retains its appearance a lot better than hardwood. Colouring on composite decking doesn't fade as quickly and it doesn't require products like paint or varnish to keep it looking new.
Safe under foot
As previously mentioned, wood flooring is a softer material and as such, more likely to cause things like splinters. For garden users who like to walk about barefoot, this can present damage to cuts, scrapes and grazes. What's more, is that damage to the wood is a perfect breeding ground for bacteria and dirt that can then go on to cause infection if it comes into contact with human skin.
For garden users with children, composite decking proves to be a more suitable choice. Children crawl, run and sit on flooring, so there's more contact with their skin. Our Composite Prime products are all safe underfoot so that your little ones are kept in harm's way.
Sustainable material
Another benefit of composite wood plastic over wood is its sustainability credentials. Although not found in all composite decking producers, our own Composite Prime product is FSC certified, which means that we only source our wood flour from sustainable timber. Furthermore, there is the equivalent of more than 3,000 recycled plastic bottle caps per square metre of our composite decking. We always aim to make sure that as much of our product is environmentally friendly as possible.
Strength
Above all else, composite wood plastic is significantly stronger than softer traditional timbers. Our composite decking products still retain the natural look and feel of timber, but with additional strength. It's this strength that makes our popularity so popular with consumers, builders, landscapers and architects. It enables buyers to have a material that can take more weight, resist harsh weather conditions and be incredibly strong but easy to work with.